Head Professional Nevil Bland and his team offer a wide range of services at Brocton Hall's Golf Performance Centre and can provide specialist advice on any aspect of your golf game or equipment. There is a well-stocked shop catering for all your golfing needs with equipment and clothing for men, ladies and also junior golfers. Visit www.broctonhall.com to see what a great golf club is hidden away in the Staffordshire countryside. Experience 'Tour Van' clubfitting from one of the Worlds Top 100 Clubmakers or have your game analysed with our hi-speed cameras, launch monitors and indoor studios. As a Powakaddy Service Centre operating 7 days a week, you can be guaranteed good service, speedy repairs and fantastic trade-in offers on your old Powakaddy"s.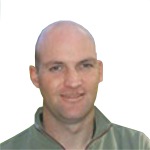 Nevil Bland - Head PGA Professional
I've been the Head Professional at Brocton Hall since June 2002 . PGA qualified and with a Diploma in Sports Psychology I have 18 years of experience coaching golfers at all levels from beginners to county squads and tournament professionals. In addition to golf coaching I offer both custom club fitting and manufacturing services. I am a GCA Master Craftsman and have been a World Top 100 Clubfitter in 2008, 2009, 2010, 2011 and 2013. One of my other major "claims to fame"; I won £5 off Ian Pou
---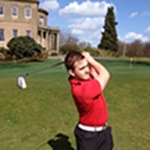 Luke Howe - Assistant PGA Professional
Luke Howe is a PGA Assistant Professional, having turned professional in 2012. Before Brocton Hall, Luke previously worked at the Izaak Walton Golf Club Pro Shop for 2 years as well as working as a fitness instructor at Gym & Tonic.
---
Mike Dewsbury - Assistant Professional
---